Your life is busy enough, let us take care of your car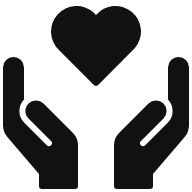 Traditional car wash machines damage your paint and don't really get your car clean. At Washr, we always hand wash your car to make sure your paint and exterior are in the best condition.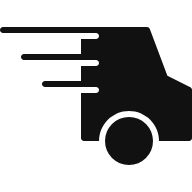 Don't take time out of your day to stop at the carwash. Bring a wash to you instead with the touch of a button. We will come wash your car wherever it may be with all the tools to get the job done.

Our hand washes use 95% less water than a traditional drive-thru wash and all of our soaps are acid and phosphate free. This insures a safe wash for both your car and the environment.
Give your car the love it deserves
Upgrade your wash with add-ons like vacuums, waxes, and even ceramic coatings to make sure your car is in its best condition
THE BENEFITS OF PROPER CAR WASHING
Not only does a clean car feel good, it can also save you thousands of dollars in paint maintenance and resale value. Traditional car washes use machines that are unnecessarily rough on your car. They can causes scratches and dents, and they don't get your car as clean as it should be.
At Washr, we go the extra mile to give you a personal and hand-washed experience. We use 100% de-ionized water free from minerals that can cause damage, premium soaps that won't harm your paint, and eco-friend materials safe for the environment. We even use only 5% of the water to wash a vehicle compared to a regular car wash. Washr is better for your car and the environment.

"A masterful car wash only requires a little bit of time and a great deal of OCD."
POPULAR WASH EXTRAS WE OFFER
See what people are saying about us!
My husband has always been on me to keep my car clean, but who has time to stop? Washr brings the washes to me and makes my car look amazing! My husband approves and he now uses the service, too!
McKenna J. - Customer since 2018
If you're anything like me, then you're busy. It's hard to keep my car clean all the time, which is a terrible look when I'm going to meet clients. Thanks to Washr, though, my vehicle is now always looking fresh and presentable, and they do it in a way that isn't going to damage my car. Great service!
John N. - Customer since 2018
My truck has never looked better! I drive a lot and I have had terrible experiences in the past trying to fit my Ford F-450 into a drive-thru wash. I can now wash my truck with. confidence knowing Washr isn't going to damage it. This was not the case with the car wash, and I am very satisfied with the service!
Al T. - Customer since 2018
As a mom, I'm always looking for a deal. Sadly, car washes and mobile detailers are so expensive that I would rarely get my car cleaned. I now rely on Washr and I couldn't be happier. Their Unlimited Wash Subscription is so convenient and it feels great having a car that is always spotless without breaking the bank!
Roxanne G. - Customer since 2018